1st Fireside Chat: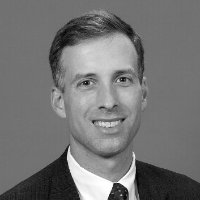 James Geshwiler
Managing Director- Common Angels
As Managing Director of CommonAngels, James runs one of the first formal venture capital investing networks and the largest in the Northeast. He joined CommonAngels in 1999 when it was an informal group of private investors, and since that time has grown it into a structured network that has invested $44 million from individual investors and two $10 million co-investment funds in 39 companies and worked with them through over 100 rounds of financing totaling over $270 million.
James is on the Board of Trustees of the Massachusetts Technology Leadership Council. He was the founding chairman of the Angel Capital Association, the professional alliance of angel groups that has grown from 46 groups as charter members to now over 144, representing over 6,500 investors. He also was the founding chairman of ACA's sister organization, the Angel Capital Education Foundation, in partnership with the Kauffman Foundation.
2nd Fireside Chat:
Eric Hjerpe
Partner-Kepha Partners
Eric Hjerpe brings over 23 years of operating and investing experience to the firm. In the late 1980s, he founded a software company that wrote desktop software for product development engineers.
In the early 1990s while at MIT Sloan, he worked for the Center for Information Systems Research (CISR), studying new software development methods.  In the mid 1990s, his team at Silicon Graphics was one of the first to deploy complex applications over the web.  In the late 1990s, at Siebel Systems, Eric started the Siebel subsidiary SiebelNet, which partnered with USinternetworking (USi) to provide Siebel Enterprise Applications via the internet.  He became interested in venture capital when, at Siebel Systems, he sponsored the company's investment in USi, which returned 12x in less than a year.
Prior to joining Kepha Partners, Eric was a Venture Partner and Partner at AtlasVenture, where he spent 6 years.  He worked with AtlasVenture portfolio companies Active Endpoints, Fireclick (sold to Digital River), Globoforce, OpenRatings (sold to Dun & Bradstreet), OwnerIQ, Performix Technologies (sold to Nice), SimpleTuition, SupplyWorks (acquired by Intuitive), TrueAdvantage (acquired by InsideView), and Virtual Logix (acquired by Red Bend Software).
Greg Dracon
Principal- .406 Ventures
 Greg Dracon joined .406 in 2007 and is involved in all aspects of the investing and portfolio management process.  He brings 18 years of venture investing and technology operating and management experience.
Prior to joining .406, Greg was a Vice President of Core Capital Partners, a venture capital firm focused on early-stage venture and small to mid-sized growth technology companies. At Core, Greg focused on software, digital media, technology-enabled services and wireless applications.
From 1995 to 2005, Greg held various operating and management roles at Texas Instruments, including positions in worldwide sales, business development, product distribution and digital signal processing applications.
Greg received his MBA, with majors in Entrepreneurial Management and Finance, from The Wharton School of the University of Pennsylvania and his BS in Electrical Engineering from The Pennsylvania State University.
3rd Fireside Chat: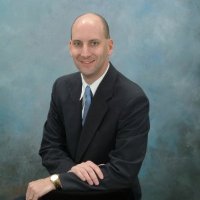 Michael Riegel
Vice President – 
ISVs, Startups, Developers, and Academic Programs- IBM
Strong executive with experience in all aspects of marketing, sales, business development, and product management across software, hardware and IT services. Mike has worked successfully in software, hardware, networking and IT services roles, and has a successful track record at starting a new division f
or a software company, numerous start-up units at IBM, four mergers and acquisitions, and has lead great teams to create new markets, and establish market leadership in a commodity marketplaces. He currently leads IBM's startup programs, and is a mentor and coach to startups.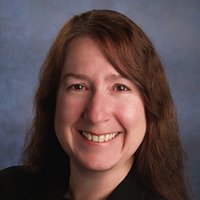 Deborah Magid
Director, Software Strategy, IBM Venture Capital Group
Deborah Magid represents IBM's $25 B software business in the company's 12-year old Venture Capital Group.  Her expertise spans several industries.
Deborah is responsible for sharing insights about emerging markets, technologies, and business models with venture firms and entrepreneurs around the world.  She scouts for emerging business opportunities, and shares views on innovation and growth areas of the market.  As a director of strategy in IBM Software Group, she also brings insight from the venture community to the development of IBM's growth strategies.  Deborah is responsible for fueling the ecosystem pipeline in strategic areas related to building a "smarter planet" and contributes to filling out the IBM product portfolio through M&A.
Fireside Chat Moderator + Opening Remarks: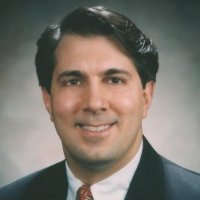 Mike Grandinetti
Managing Director, Southboro Capital LLC
Mike Grandinetti has a unique cross-disciplinary background. He has deep operating experience as a serial venture capital – backed entrepreneur across five very successful ventures, was involved as an early team member in the launch of several successful new businesses within Hewlett-Packard, holds long-standing faculty appointments at MIT's Sloan School of Management and the Technical University of Denmark Center for Technology, Economics and Management and has been deeply involved in regional and national economic development, with a distinct focus on global entrepreneurial coaching and enablement, innovation policy and innovation cluster acceleration, as well as advanced technology commercialization and tech transfer, in the US, Canada, and Europe. He also served as a senior management consultant with McKinsey, the world's premiere strategy consultancy.
As a serial entrepreneur, Mike has helped lead four venture-backed companies to successful exits for his investors, inlcuding 2 IPOs and 4 high multiple trade sales.He currently serves as a Senior Advisor to numerous global start-ups and VC firms across the IT, med tech and clean tech sectors.
Recently, Mike was honored by Rutgers College of Engineering, established in 1864, with the Medal of Excellence 2012.
Mr. Michael Grandinetti (MAE '83) – School of Engineering Alumnus of the Year
This award recognizes a Rutgers Engineering alumnus whose superior achievements have reflected great honor upon their school and university. Selection of recipients for this award will be based upon an outstanding record of distinguished career accomplishments, including alumni/ae who have followed non-traditional career paths for engineers. Alumni/ae who have set high standards of excellence in their careers and who therefore serve as excellent role models for todays Rutgers Engineering students, who have demonstrated executive managerial leadership, and whose activities generally benefit the greater good of society will be named School of Engineering Alumnus/a of the Year.
http://soe.rutgers.edu/MoE2012